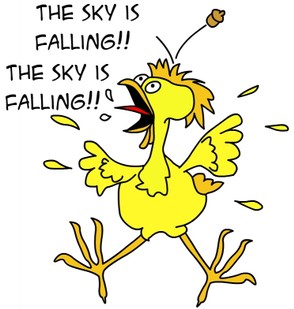 Numbers; the bane of our modern existence.
We increasingly put our faith in, and base decisions on, what the numbers tell us. Which is to say we allow our decisions, and mindset, to be shaped by the people filtering and publishing the numbers. And the numbers can be spun in all manner of direction on all manner of topic.
So what is my spin? Be cool.
Your home is your home, first and foremost. As for investment properties, they should be positively cash flowing and there is no sign of rental demand decreasing. Be cool. Does the sales activity appear to be slowing? Are house prices easing? Perhaps, but are the numbers really that bad? Compared to what exactly?
When you jump from 120 degree water into 90 degree water it might feel cooler, but 90 degrees is still pretty hot.
When it comes to real estate, numbers, and the media. The media knows that what draws eyeballs are extreme numbers, the $11,000.00 'tiny home', or the $51,000,0000.00 mansion. We care little about the 'average'. Give us high highs, and low lows. Up 33%, down 39% – but as a percentage of what? Measured against what?
It is always a search for extremes, angling for a sense of dramatic increases or decreases, whether relevant to our own situation at all. It seems little more than an effort to get the amygdala working overtime, that little fear centre in our brains, and hey while we are poking at it I'll take a triple venti macchiato with an apple fritter please.
Dose me.
Instead, how about…
Calm me.
Rather than comparing a single month this year, to a single month last year and drawing questionable conclusions, perhaps there is another way. Surely it makes more sense to compare last month to the previous five or ten years of the same month, or the overall annual averages?
How are we doing against the overall averages seems like a reasonable question to ask. As opposed to 'how are we doing against a freakishly strong, or weak, single month last year?
The following numbers focus on detached house sale prices and the number of days on market before selling during Oct 2016 as compared to over the eight years previous. Will the drama be as great as recent headlines indicate? How does last month stack up against the eight year average? Did we fall off a cliff in October?
Area
8 year Average Sale Price
Oct 2016 Average Sale Price
8 year Avg.

Days On

Market

Oct 2016

Days On

Market

East Vancouver
855,935
1,417,500
16
11
North Van
988,602
1,555,000
16
17
Burnaby
905.639
1,550,000
23
15
Richmond
936,701
1,560,000
30
16
Surrey
545,045
800,000
32
20
Langley
556,458
770,000
29
17
Port Moody
803,704
1,254,000
30
18
Coquitlam
724,191
1,223,000
23
25
Pitt Meadows
510,566
731,000
30
14
Maple Ridge
474,185
698,023
36
14
Mission
372,872
510,000
45
21
I am not going show you percentages, but feel free to calculate them if compelled. At a glance it seems pretty straightforward that prices remain strong, and the pace of sales is better than average…on average.
For complete detailed market by market analysis just send me an email and I will attach and return the Oct 2016 reports for you. They will include stats on attached properties and detached properties throughout the GVA.
Thank you