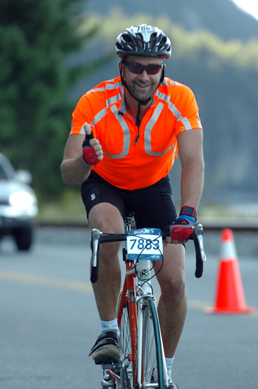 Born and raised in Port Moody, BC.
My wife Kerry and I became residents of Anmore in 1996 purchasing our third home together in as many years, to this day we remain in Anmore, although on house #5 since 1996.
Since that First home we have also added children, dogs and cats to our lives.
Most weekends involve a trip up and down a mountain on foot, bike, or skiis.  Although the number of two wheeled devices has edged out the skiis the past few years as our amazing climate allows things like Road-biking in February, Mtn biking in December, and epic hikes in March.  That side my life is viewable on Facebook, and if you share similar passions please feel free to connect.
Along the way we have bought, and unfortunately sold (never sell!) investment properties in Vancouver, and the Tri-Cities.  Both industrial and residential properties. A goal we currently share is to add one new property to our portfolio each year, and to never ever sell any of our properties ever again.
One of my favourite refrains is 'one never regrets the properties they buy, but regrets every single one sold'.
In 2008 I joined both the
Real Estate Action Group (REAG)
as well the 
REIN network
.  The main focus was on education in any and all things Real Estate related.  Through 2009 the steady positive messages at the monthly events from both Don Campbell and in particular
Ozzie Jurock
 played a key role in prompting a rebuild of our investment property portfolio.
For a detailed Professional Profile please
CLICK HERE
 and feel free to connect.
A short bio written by a trade publication during my first year in this business can be found here.
My Causes
Testimonials
Thanks
A personal note of thanks for connecting me to Dustan. He was stellar to work with -- as you had said he would be. And, he never quit even when we ran into a few roadblocks. He delivered a great rate, great lender and great ratio. I will definitely use his services again.
Thanks For All Your Help!
I worked with Dustan while buying my first apartment. As a young first time home buyer I was very nervous, stressed and not sure what to expect about the entire process of securing financing. Dustan was very helpful in clearly explaining the steps, what I would need and how everything worked as well as what to expect out of the entire process.  I would highly recommend Dustan to anyone looking to buy a new home.
Thanks Dustan!
As our mortgage term approached it's end, my wife and i began looking into renewal option. This was our first time owning and also renewing. I initially contacted Dustan several months before the renewal date. We discussed the different options available and in the end of those calls, my wife and I decided to finish renovations on our home in hopes of maximizing any potential equity in the property...
Needless to say, DIY projects usually take longer than estimated. I called Dustan up about 6 weeks before my renewal date in a panic and with a half finished basement. After a few calls back and forth, my wife and I chose the option that best met our needs. Dustan was very patient and professional through the entire process. We look forward to working with Dustan in the future and we recommend him to anyone else who wants a smooth and as stress free as can be mortgage.
Good Job Dustan
Not only was he able to make the process smooth and easy, he also acquired me a great deal on my mortgage and decreased lawyer's fees!  He surpassed my expectations.
When George was not able to find a lawyer to sign his legal document, I emailed Dustan and George had an appointment within an hour!  I swear if I'm ever in a bad way I'm calling Dustan... cuz he'll know a guy, who knows a guy... 🙂
So thank you again for the recommendation.  Dustan is truly a fantastic mortgage broker... and a really nice man.  I feel very fortunate for the help you both gave me.
Sincerely,