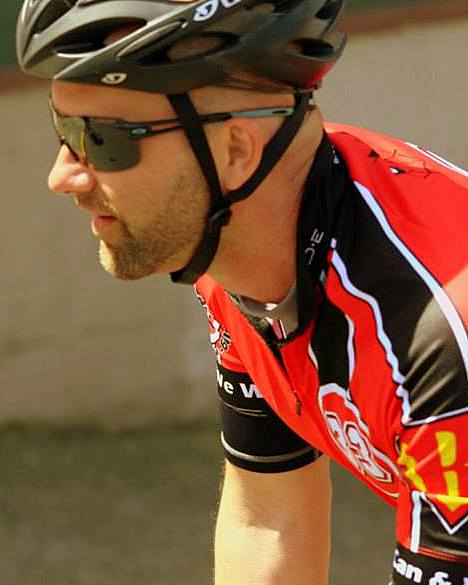 Hi there,
First off let me offer a sincere thank you to all of those whose support contributed to an amazing fundraising total of over $10,000,000.00 for the 2013 Ride to Conquer cancer.   http://www.conquercancer.ca/site/TR/Events/Vancouver2014?px=2873454&pg=personal&fr_id=1514
For those wondering if I ever actually take a day off, look at this…sometimes I take two days in a row off work. 🙂
As someone with only a few hundred kms of roadbike experience much of this years ride provided me with new insights into the attraction to cycling itself.  What a contemplative and connecting experience it can be.  Although as an avid off road guy that wears every pad known to man when rolling on knobby tires it is kind of hard for me to get past the level of 'protection' that a layer of spandex and a wee little beanie helmet offer in relation to the environment surrounding a road cyclist.
Despite a very minor fall (going too slow, a mistake I rarely make) a few bruises, scrapes, and a slight sunburn on the thighs, the 'external' me had a fantastic ride.
The 'internal' me benefited greatly from the experience as well.
No doubt the nature of the event itself, surrounded primarily by people whose friends and family, and in many cases themselves have been deeply affected by cancer, pushes the introspection angle a little bit further than might otherwise be the case.
In any event be it my fellow cyclists circumstances, many much more tragic than I could imagine dealing with, or simply 6 hours or so per day pedaling along the back roads of WA state up close to the sounds, smells and vibrations of the world around me, there were cathartic moments for sure.
From as light and simple as the thoughts stirred up by a roadside sign that said 'meetings are events in which the minutes are saved and the hours lost' which I then turned over in my head for about an hour contemplating the sorts of meetings that I book in my life and whether they truly represent the 'highest and best use' of time.  Not simply my own time, but the time they steal away from others around me.
To the deeper reflection on how seemingly small psychological practices can prepare one for far greater challenges.  More than once I thought about how after five years of Bikram Yoga I truly can lay perfectly still for a whopping 60 seconds with a bead of sweat slowly trickling from eyebrow to temple to earlobe and dangling yet all the while my focus remains on stillness and breathing.  Transcending the need address the pesky tickling trickling drop is a larger task that one might first thing.  It seems like such a trivial little thing to draw a larger life lesson from.  However with hours of road to cover (and no earbuds allowed) the mind roams even further afield than the 120KM we cover each day.   I realised during this bike ride that even the smallest thing that I do to improve my mind or my body can have, for lack of a better cliché, a butterfly effect throughout much larger and more dynamic areas of my life.  Pedaling 240KM over two days is something achieved via a series of thousands of small steps in the months leading up.
With regard to my theoretically heightened focus; when the large insect flew into one of the openings on my helmet and started buzzing around inside my helmet frantically I manged to take a deep breath and wait for the moment of frenzy to pass.  Although perhaps I still grabbed the brakes with more gusto than a true Zen master might, the helmet was not hurled 30 feet, rather simply removed slowly.  Just a gnat, not a wasp.  Phew.
Another roadside sign asked the question 'Are you living the life you imagined for yourself?'  That one I turned over in my mind for a shorter period of time.   I had just run into an old friend a few minutes prior, and had been pedaling for a few hours with another longtime friend in an event to raise funds to research a disease that has had an impact on more than a few people I love.  Yes I thought, I am on the right track.  The true confirmation of this came at the finish line where in what was the best Fathers Day gift ever my wife and kids made a surprise appearance.  Love, support, enthusiasm, friendship, fundraising, good health, amazing weather…perhaps better than any life I might have imagined.
It was about an hour after this high of highs at the finish line that the tragic news surrounding the fate of Xavier Pelletier made its way to us.  Last year I wondered how 2700 hundred people trying to do a charitable thing could have such horrible weather brought upon them.  This year the Sun shone all day each day, but we all had our enthusiasm for the event stripped away in a much deeper fashion than would have been imagined.
How could this happen during such an altruistic event, on Fathers day  no less, to somebody so young doing something so meaningful and significant not just for his family but for his generation.
Tragedy striking amidst thousands trying to rise above tragedy is acutely striking.  'Unfair' is too simple of a word to use to describe it.
There are no answers, and there are no words.  It is simply a horribly wrong thing.
The use of language was another topic that rolled around my head for more than a few hours over the weekend.  The power of using and the power of hearing positive language rather than negative language is something that strikes me deeper with each passing year.  A simple sentence reworded can have such a dramatically different impact on both those speaking and hearing it.  When I first heard this news about Xavier it stripped away my desire to participate in the event again.
However the more I turned it over in my mind the less sense that choice was making.  That would be a negative reaction to the situation.  I needed to reshape the language for myself.
I strive to be positive, always.
Not riding is perhaps an option, yet not participating, not fundraising for the 2014 event – this is not an option.
As such I signed up last night for the 2014 Ride, not despite the tragedy that befell the Pelletier family…possibly because of it.
If you wish to donate in the name of Xavier Pelletier or leave a message of support you can do so here – http://bit.ly/16FwD8W
My own donation page for 2014 can be found here http://www.conquercancer.ca/site/TR/Events/Vancouver2014?px=2873454&pg=personal&fr_id=1514
Thank you for your continued Support.
Dustan Woodhouse – AMP
PH 604.351.1253
FX 1.877.797.8692
 Ask me about www.daretocare.ca